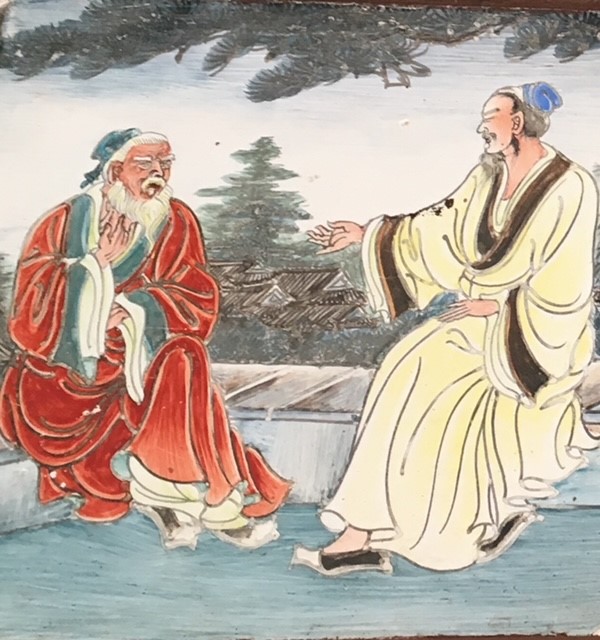 Christfulness events at Tao Fong Shan, Shatin, Hong Kong
基督滿全靈修簡介
基督充充滿滿的恩典有多方面:「基督與我同在」, 「基督在我裡面」, 「基督在你裡面」, 「一起在基督裡」, 「在基督裡看萬物」。彼此是互相緊扣的、相輔相成的。更歡迎你來道風山基督教叢林,進一步學習基督滿全靈修。
請每日盡量安排在大致相同的時間來靜禱,正如一些靜修者所講的:寧可短,不可斷。
導師:陳誠東牧師(道風山基督教叢林 靈修部主任)
本系列內容選自丹麥信義會馬奧勒牧師(Pastor Ole Skjerbæk MADSEN)所著的《基督滿全——日常靈修操練指南》。
Introduction to Christfulness Prayer Video 1-6
Christ is full of grace to us in many ways: Christ with me, Christ in me, Christ in you, Together in Christ & Seeing all things in Christ. They are intertwined and complementary to each other. You are also welcome to come to Tao Fong Shan  Christian Centre to experience the spirituality of Christfulness.
Please try to practise your prayer at roughly the same time each day, as some meditators say: rather short, do not stop.
Instructor: Pastor Jonathan S.T. CHAN (Director of Spirituality Division of Tao Fong Shan Christian Centre)
This series is selected from Christfulness – An Introduction written by Pastor Ole Skjerbæk MADSEN of the Danish Lutheran Church.
Videos:
       經歷基督的禱告 (馬太福音 6:9-13)
       Experiencing Christ: The Lord's Prayer (Mt 6:9-13) 
       基督與我同在: 意識省察禱告  Christ With Me: Awareness of Christ in my daily life
       基督在我裡面: 耶穌禱文 Christ in Me: Jesus Prayer
       基督在你裡面: 最小的弟兄 (馬太福音25:34-40)  
       Christ in You: the least one (Mt 25:34-40)
        一起在基督裡: 聖餐 (哥林多前書11:23-26)
        Together in Christ: The Holy Communion (1Cor 11:23-26)
       在基督裡看萬物: 神的創造 (創世記1:26-27) 
       Seeing all things in Christ: God's Creation (Gen 1:26-27)
---
CHRISTFULNESS AT THE CHINESE UNIVERSITY HONG KONG, SHATIN
Four sessions in September and October 2021. May Christfulness be a blessing to the students in the CUHK amid a trying time.
Christfulness靈性修習工作坊
處身風起雲湧之時,您感到心頭鬱悶不樂,情緒紛亂跌盪嗎?
誠邀您前來,一起返回內心,學習Christfulness靈性修習。
尋回舒徐自在,精進生命韌力,修養照料身心。
Christfulness讀音像Mindfulness,這其實是以「基督」(Christ) 和「滿全」(Fullness) 兩字組成,由丹麥神學家馬奧勒(Ole Skjerbaek Madsen)創立的一套植根聖經及神學的靈性修持。修持由個人修為開始,以與他者和世界的關係為圓滿,讓生命更新並得以完全。課堂將有系統講授,並一同以呼吸練習與靜觀默想作修習。
主持:湯泳詩博士 | 崇基學院通識教育課程統籌
日期:29/9, 6/10, 13/10, 20/10 | 周三
時間:7:30 – 9:00pm
地點:宣仁通識教育資源中心 . 牟路思怡圖書館旁
湯泳詩博士 Dr. TONG Wing-sze
通識教育課程統籌
香港中文大學崇基學院
Chung Chi College, The Chinese University of Hong Kong
Other arrangements and retreats:
Retreats:
Sometimes we are overloaded with work, feel stress and are about to burn out. Maybe it's time to take a pause, to relax in the presence of the Lord, and to find oneself as a loved and appreciated child of God.
There are different types of retreats also in the context of our work in Christfulness.
We hope to be able to invite you to many more retreats during 2021/22 and on in the coming years after Corona. in this waiting periode, we suggest you to look at the meditations, disciplines and tools you can find on this website.
It could also be an idea to plan for retreats with your work or church and again you can find ideas for that on the website. Please ask us if you have questions or comments.
On Christfulness:
The English word Christfulness sounds like Mindfulness – even though it is a biblical concept (Ephesians 4:13). This similarity is intentional, because we introduce Christian spirituality and understanding of human nature to people seek spiritual practices – whether secular or religious – that might improve their wellbeing in body, mind and spirit.
When we use Christfulness as a term for Christian spirituality we set our practices within a specific Christian worldview and understanding of the human person. We state that we practice our faith with a specific aim: we are aiming at maturity and unity of humans in relation to one another and in relation to the surrounding world. Thus, Christfulness can be understood as a spiritual process towards maturity and wholeness – a process that starts at the individual level but is only fulfilled in relation to others and to God.
We follow 4 phases
an experience of God's love in Christ as a protecting and accompanying presence (Christ with me)
an experience of "Christ in me, the hope of glory" (Christ in me)
an experience of seeing Christ or the image of God in others (Christ in you), and
a vision of a redeemed mankind as the body of Christ (Me/us/together in Christ).